Vertical packaging machine
One-piece frame made of 5 mm laser-cut and folded sheet metal.
Adjustable 680 mm wide reel holder shaft.
The motor placed on the reel allows to start and stop unwinding without any difference between full and empty reel.
Unwinding unit made of AISI 304 stainless steel, equipped with a double sling bar for film return. Preset for printer installation.
Automatic stop of the machine when the film has run out or in case of failure in unwinding.
Pneumatic self-centring film driving belts with an asynchronous motor.
An encoder controls bag length even if a print pitch is present.
The vertical sealing unit is for bags with a maximum length of 300 mm.
A particular device avoids sealing vertically several times on the same point when the bag is short and also allows to make bags with a maximum length of 500 mm with double pitch.
The horizontal sealing unit is 325 mm wide.
The movement takes place pneumatically through a force multiplier system. The multiplier optimizes air consumption.
The sealers are constantly heated and controlled by specific instrumentation on the electrical panel.
Temperature can be adjusted and saved on the touch screen control panel of the machine.
The electrical panel is located on the right side of the machine in an airtight cabin, and it is equipped with Schneider-Telemecanique components.
The colour Touchscreen control panel on the right side of the packaging machine is equipped with PLC Twido (Schneider - Telemecanique).
The pneumatic system consists of a filter, pressure regulator, automatic condensate drain (all self-lubricating SMC components). Valves are assembled in a battery.
Transparent safety guards are made of shockproof, unbreakable polycarbonate and equipped with handles and bayonet safety microswitches.
It is possible to save up to 250 different sets of work programs.
Print centring photocell with supports integrated into the film unwinding unit. Centring parameters can be adjusted and saved on the touch screen control panel.
Accessories:
Other functions you can select and adjust on the touch screen panel:
set and save printer parameters;
enter total or partial package counts;
select closed or open cycle for light or heavy products to reduce loading time and increase packaging cycle speed;
set the electronic adjust of jaws opening for small pipes to increase cycle speed;
get alarms in case of lack of film or product, incomplete towing and wrong film unwinding;
optimize air consumption.
Gallery Vertical packaging machine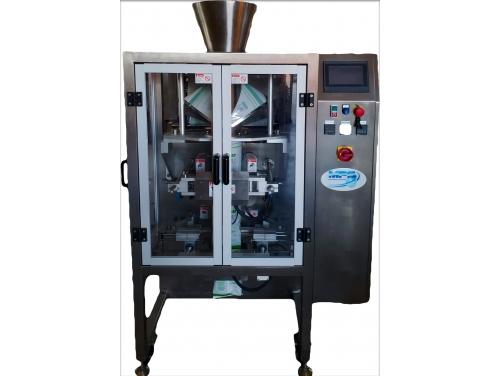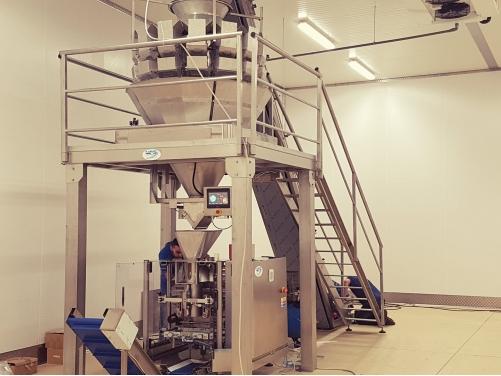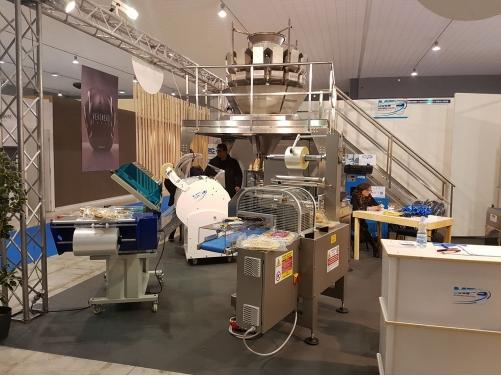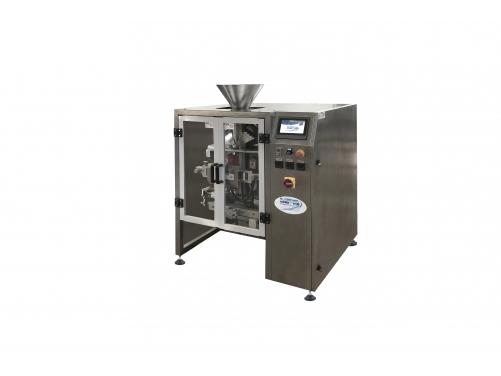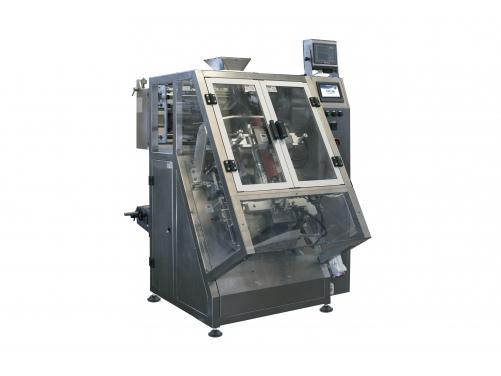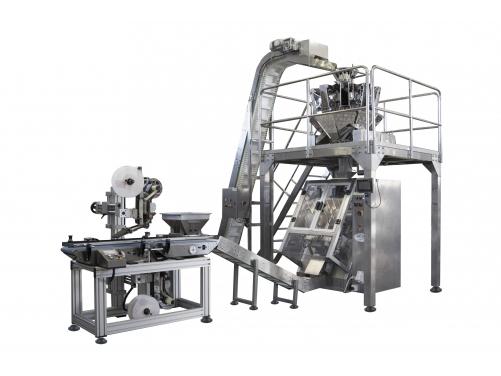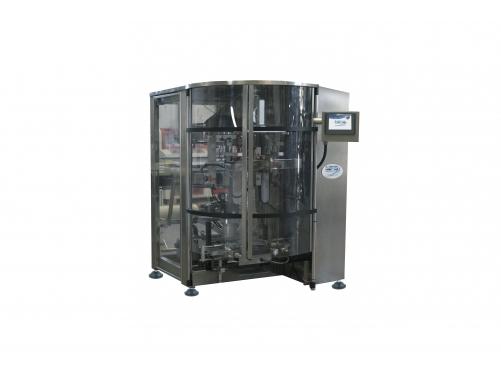 Video Vertical packaging machine